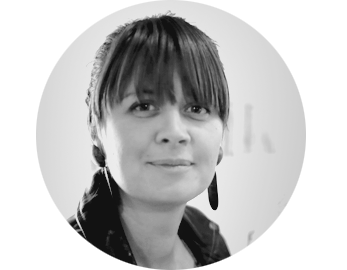 At the age of 5, Sarah decided that she would become an artist when she grew  up. Her childhood, in Connecticut, was filled with creativity. During a trip to Nashville, in 1989, Sarah first saw a Hatch Show Print of Patsy Cline. A desire to learn more about this art lead her to linoleum printing, which she learned from her mother, Marty Hart. Her mother was and is the strongest influence in her artistic pursuits.
In 2001, she was encouraged to visit Taos by her grandmother. It turned into a 4 year visit, ended by the intrigue of city life, which brought her to Chicago. Sarah learned to screen print from KC Haywood. KC and Sarah had hoped to start their own print shop. In 2007, they purchased a printing press which took over their Chicago apartment. After KC's passing in 2008, Sarah decided to continue their dream of starting a print shop. She purchased a slightly smaller press and moved back to Taos, New Mexico.
In Taos, she reunited with old friends and band members of Two Ton Strap, printing posters for their band in exchange for a website. Her posters became collectible to locals and from there design, t-shirt and poster  work emerged and Hart Print Shop began.
When the opportunity arrived to open a gallery with her friends, she was able to get back to her first love, painting. She recently has discovered a new love and great appreciation for copper plate etching.  Ennui Gallery has given her the ability to continue on her dream of being an artist.
As a child, she read  Gashlycrumb Tinies by Edward Gorey, and learned the word ennui (\an-'we\) , which is french for boredom. She was terrified to die of ennui, fortunately her mother reminded her that "you can't die of boredom, because you are a creative person."
In Loving Memory of
KC Haywood (1978-2008)
Marty Hart (1945-2011)